Whiplash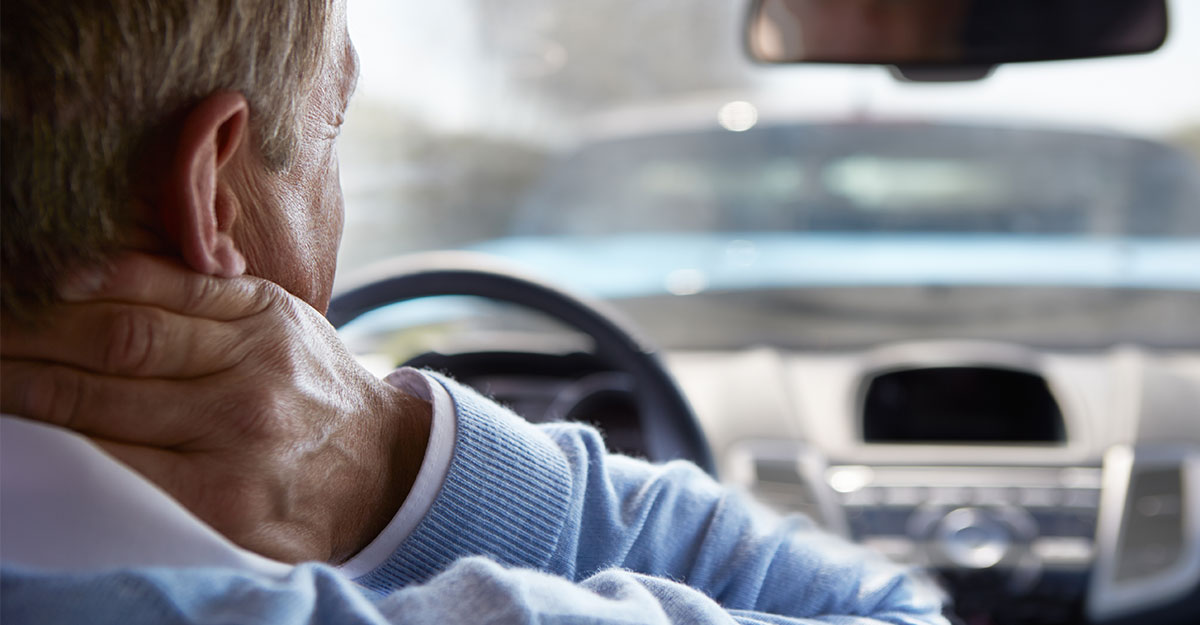 Whiplash is a type of neck injury that is common in auto accidents. Whiplash occurs when the head is forcefully thrown back and forth and typically is most prominent in rear-end auto collisions. Unlike most other sprains and strains, whiplash usually involves multiple joints including the disc joints in the anterior of the vertebra, and the facet joints in the posterior of the vertebra. This often leads to straightening of the neck curve after an auto collision.
You may or may not feel pain immediately following a car crash, however, pain and symptoms will typically increase over time as inflammation appears and progresses. This can last from a few weeks to a month.
Normally, curves in the neck and back bring the center of body mass posteriorly over the spine and help to absorb shock with body movement. Whiplash characteristically results in straightening of the neck curve. While this straightening reduces shear and sliding forces that place pressure on the ligaments of the neck joints, this increases force on the joints as the muscles of the neck apply additional force to keep the head & neck upright.
More severe injuries to the neck may result from whiplash. Disc injuries can include herniations which may push on a nerve as it exits the spine. This can cause nerve deficits and symptoms in the extremities and is known as a radiculopathy. Broader disc bulges may push on the spinal cord and lead to a variety of symptoms in the arms and legs.
It is important to quickly seek treatment after suffering from a whiplash injury. Whiplash involves injury to muscles and ligaments. During the healing process, scar tissue will form to repair and cover damage to these muscles and ligaments. This scar tissue attaches to injured areas, but can also attach to other nearby tissues and structures. This can limit mobility and lead to chronic pain if unaddressed.
Whiplash can have an effect on many activities and aspects of your life. Often sleep problems may result. Work modifications or rest may be necessary to prevent further injury until structures have sufficiently healed.
Chiropractic manipulation will help prevent joint restriction and promote proper joint movement throughout the healing process. Deep therapeutic massage helps loosen and align scar tissue fiber in the direction of existing functional fibers. Electrostimulation helps decrease pain and spasm.
Chiropractic care is effective for the treatment of whiplash. Contact our SE Portland or Beaverton / Aloha, OR clinic for a doctor appointment if you have this type of auto injury. Our Chiropractor will be able to diagnose the extent of injury and provide treatment including, but not limited to Chiropractic adjustment, massage, electrostimulation, and exercise for every stage of healing.